2022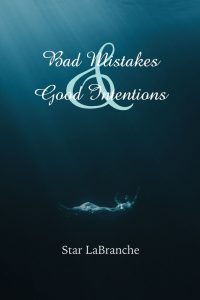 May 23 – Chapbook
Written shortly after the break up of my second engagement in 2016, I delve into the mess, looking critically at everyone involved, none more so than myself. Released with permission of the other party involved, this chapbook is a shattering look at a person struggling with guilt, shame, identity, and worthiness.
2021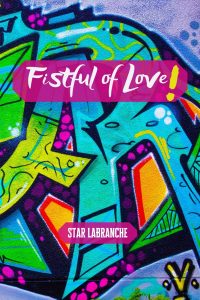 May 29 – Chapbook
Sometimes chapbooks take on a life of their own as they evolve during production. This book was one of those books. Addressing topics ranging from happiness to cats to family poems, Fistful of Love is graffiti with ink, instead of spray paint. This chapbook will be coming with me to Floyd, Virginia for the Little River Poetry Festival!
2019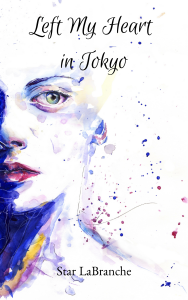 July 10 – Chapbook
Written for my boyfriend (now husband), this chapbook is both a reflection on a past that moved me forward and also a study in the amazement of finally finding what I've been looking for all these years. Although hope can seem like an endless carousel, sometimes your last ride is simply your last because there's something else out there for you.
2018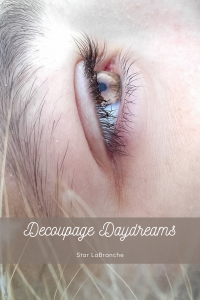 Decoupage Daydreams (Unpublished)
No Release Date – Poetry Book
This full-length poetry book was an attempt to form a narrative out of a disjointed life. Switching topics, speakers, and settings, it explores different aspects that impact personhood. In some ways, they combine nicely, in other ways, they stand in stark contrast.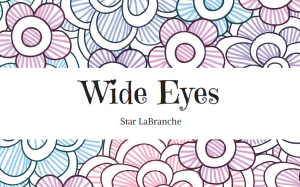 Wide Eyes (Unpublished)
No Release Date – Chapbook
This short chapbook discusses rape, sexual assault, and abuse without flinching. Each poem explores trauma, pain, and hope. This chapbook was featured in the art exhibit Mere Objects by artist Sarah Jane.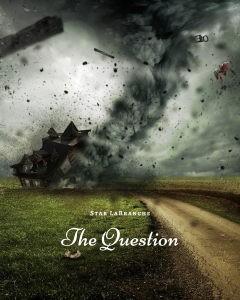 The Question (Unpublished)
No Release Date – Poetry Book
I wrote the bulk of this full-length poetry book in a single day. Troubled by what was happening around me, I kept writing and writing until I had nothing left to express. Then I went to bed and woke up to another chance to write. Caught trying to figure out mixed signals and confusing statements, I grapple for clarity as a person and as a writer.
May 14 – Chapbook
Another title also read at the Little River Poetry Festival, I put together poems that all seemed to take place along the road I was traveling. Part reflection, part glimpsing into the future, Along the Road contains poems containing advice from Geri Halliwell when she left the Spice Girls and the beauty of creative flow.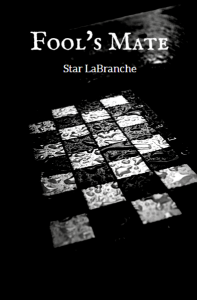 Aug 26 – Chapbook
Originally titled What Will the Neighbors Say? (after the Girls Aloud album), Fool's Mate found its theme when I realized romance and chess had more in common then I originally thought. Mainly that I was hopeless at both of them and despite my efforts, showed no signs of improvement.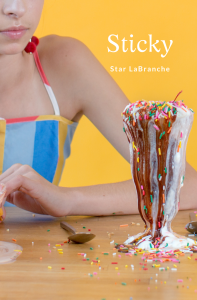 October 4 – Chapbook
This book is rated 18+ and makes no apologies for it. Frankly discussing dating, sex, pleasure, and indulgence, Sticky is a chapbook that isn't afraid to make you laugh or make you blush.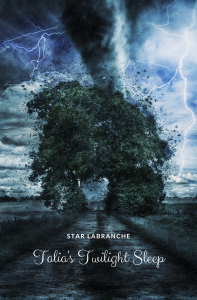 October 9 – Chapbook
Written in about two weeks, this chapbook deals with the subjects of hope and hopelessness. The poems toy with the idea of holding onto hope even when setbacks are constantly experienced and giving up on things that aren't working out when you still feel as though you just need another chance.
2017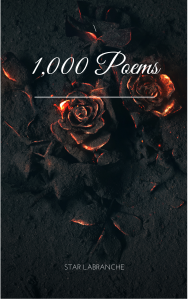 1,000 Poems (Unpublished)
No Release Date – Chapbook
Only two copies of this chapbook were ever printed. It wasn't particularly good and wasn't particularly well received. I included it in this list because sometimes our art doesn't hit the mark and that's okay. There's always another day to try again. Also, I believe my copy of this book was donated to a thrift shop as well.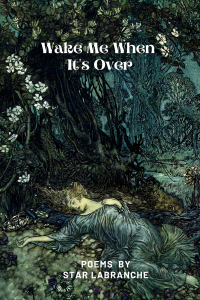 Release Date Unknown – Chapbook
With subjects range from coping with mental illness, dealing with trauma, and the painful changes that go along with personal transitions, this chapbook is an intimate look into the everyday struggles and problems of someone with bipolar disorder. I read this collection during my feature at the Little River Poetry Festival in 2017.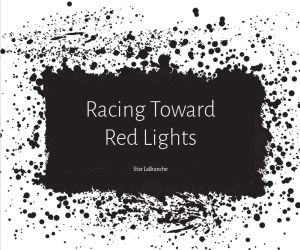 Racing Towards Red Lights (Unpublished)
No Release Date – Chapbook
A companion book to Wake Me When It's Over, this book features my frustration and loneliness set against black and white graphics. It covers all of my alienation over trying to find a romantic relationship that I purposely kept out of WMWIO.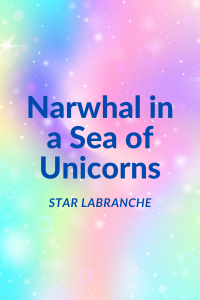 Narwhal in a Sea of Unicorns (Unpublished)
No Release Date – Chapbook
I wrote this chapbook for a poetry contest that I entered along with 25,000 other hopefuls. Needless to say, I didn't win. Dealing with themes of anger, mistreatment, and social causes, I forgot this chapbook existed soon after I got the rejection letter.
2016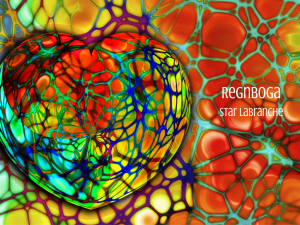 Regnboga (Unavailable)
No Release Date – Chapbook
Titled after the Old English word for "rainbow," this was my first chapbook and was based around color. How to makes us feel, what is reminds us of, events we tie to it, etc. Never bound or published, this chapbook remains only on my computer.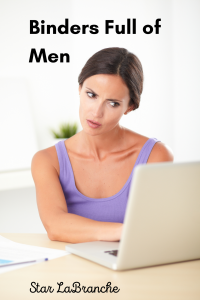 Binders Full of Men (Unavailable)
No Release Date – Non-Fiction Book
When they say meeting the love of your life is just a few clicks away, they forget to mention exactly how many clicks. I discover romance, exploration, and the search for intelligent life out there, in the world of online dating sites.
2015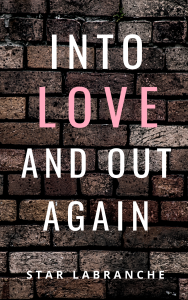 June 29 – Mixed-genre Memoir
Containing poetry, essays, playlists, and more, this book chronicles what happened when I fell in love with someone who didn't love me back. Written over the course of a year, I explore love and rejection while I battle with complex feelings. There is also an audio book for this selection.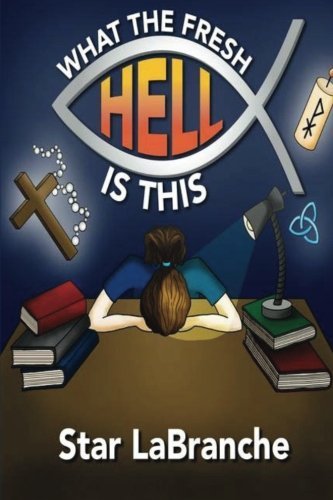 November 19 – Essays
In this collection of essays, I explore my Catholic upbringing, the doubts that plagued me for years and finally, my realization that I am an atheist. This book contains my thoughts on a variety of topics and even some short stories.
2013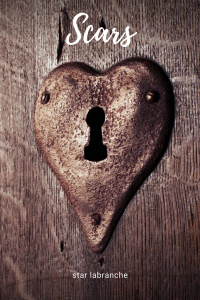 Scars (Unavailable)
No Release Date – Novel
After years of not writing, I sat down at my laptop one day and started to type out a story that had been in my head for decades. That story became Scars. An urban romance between two people in desperate situations, it contains themes of hope, trust, and letting go.